Hurm...seriously...
skunk nie sy terase
sgt sgt sgt
tertekan..
sy memerlukan seseorg dtg tuk menghilangkan segala kesedihan ni..
dan selalu berharap agar si dia dtg menceriakn sy..
tapi mungkin tue semua hnya mmpi je kot..
tapi takpe...sy masih lg boleh mengadu pada YANG MAHA ESA..
penenang jiwa dan hatiku...
akn ku pastikan diri ini sentiase dkt dengan-MU TUHANku...
YA ALLAH...tabahkan la hati hamba-MU ini...
hanya pada-MU ku meminta...
AMINNNN :)
Always try to be happy

Always hoping for him to be beside me

whenever I really need him
Hanya di sini tempat
aku meluahkan apa yg terpendam di hati :'(
Ask myself to be strong !!!
1 hari nanti pasti akn tiba jua
kebahagiaan buat diriku ini :D
Knape air mata nie harus mengalir lagi...

Ya Allah..kuatkan hati ku :)

Bersabar lah wahai diri ku...

Kuatkan lah hati...

Hanye dgn menangis je akn mmbuat aku tenang !!!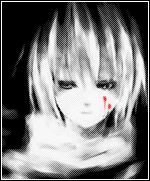 ---
♥♥ Thankz for reading my entry ♥♥ If suke...klik la button like tue ♥♥
---